Live Auction – Super Sale of Electronics, Computers, Sporting Goods, Clothing and Much More
Tuesday March 20th 2018 - 6:00 pm
Tuesday March 20th 2018 - to 11:30 pm

3620B Laird Rd
Mississauga, Ontario L5L 6A9
Canada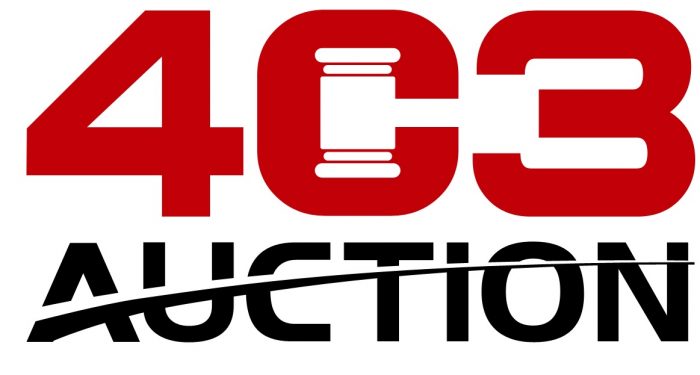 Live Auction – Super Sale of Electronics, Computers, Sporting Goods, Clothing and Much More!
Sale Starts Tuesday, March 20th at 6PM, Closing March 20th at 11:30PM
Auction Details
Always a large 2 ring Auction Loaded with name brand product to include Computers, Electronics, Name Brand and designer clothing, Sporting Goods and Much Much More. Doors open at 5PM and the Auction starts at 6PM with 2 Auctioneers selling all night long! This is a Live sale , there is no online bidding so you must attend to bid.
Sale typically includes:
Computer Related: High end networking Components and Switches, Laptops, Desktops, Servers, Rack mount equipment, battery back ups, Cables, Network cards, VOIP phones and components, Mice, Keyboards, flash drives, software, memory cards, Digital Cameras, Ram, Hard Drives, Flat panel monitors, Tablets, E Readers, Laser and Ink Printers, Large quantity of Ink and Toner cartridges and everything in between.
Electronics: LCD and LED TV's, Ipods, Iphones, Cellular Phones, Home audio, Speakers, Cordless phones, Commercial phone systems, Car Audio, Professional Audio equipment, Mixers, Projectors, Satellite receivers, cable boxes, DVD players, XBOX 360, PS3, Nintendo WII, Consoles and Games, QTY of DVDs and CDs and much much more!
Clothing and Footwear: Well over 500 pieces of brand new clothing to include everything and anything, Jackets, Pants, blouses, dresses, skirts, jeans, Shirts, Tanks, Under garments, Dress shoes, running shoes, Etc. You name it we have it. Tonnes of quality form some of the biggest and best brand names and designer labels in the business. Clothing will generally be sold on choice (Take whatever color or size you want) and then in larger quantities for the dealers. Whether you are buying for yourself, or you are buying bulk for resale there is something for everyone here and you can and will save mega bucks!
Sporting Goods: You name it, sooner or later we will have it. Large variety of sporting goods related to golf, soccer, baseball, hockey and more. Regularly includes; Golf clubs, bags, balls, Hockey equipment, Skates, Hockey sticks, Sport specific clothing and footwear, Gloves, Bats, Skateboards, Snowboards and Skiis and a whole lot more.
Office Supply: POS paper rolls, cases of paper, Markers, Pens, Dry Erase boards, signage, Post its, Office chairs, desks and other furniture, Labels, Binders, Planners, Media, Etc.
Mississauga,
Ontario
L5L 6A9