DAM AUCTIONS CHRISTMAS ONLINE SALE
Thursday December 7th 2017 - 10:00 am
Thursday December 14th 2017 - to 7:00 pm
Lindsay Bingo Hall
61 Needham Street
Lindsay, Ontario
Canada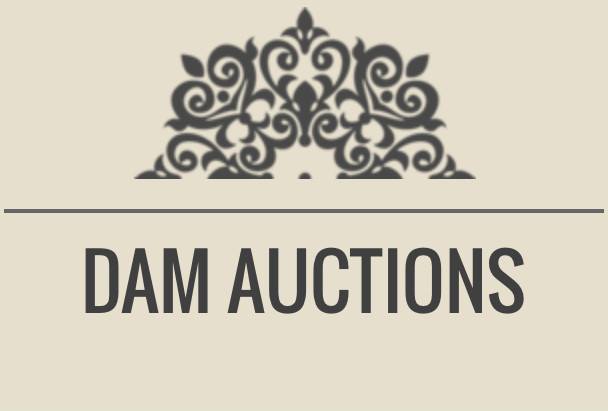 DAM AUCTIONS CHRISTMAS ONLINE SALE
Opens Thursday December 7th 10AM – Runs 24 hours a day
Lots Start Closing Thursday December 14th at 7PM
Preview Saturday December 9th From 10AM till 5PM
PLEASE NOTE PICK UP WILL BE
SATURDAY DECEMBER 16th 9AM till 5PM
CASH ONLY SALE NO DAM BUYERS PREMIUM
Prints: Doug Comeau, Edgar Degas, Marc Barrie, Paul Murray, Robert Bateman, Roland H Clark
Books: The Great War I was there, History of the World 1897, Adventures of Sherlock Holmes (Antiquarian) Boys Own Paper 1893, Punch 2 Volume Set 1915, Playboy Last John Lennon Interview
Housewares: Spice Rack, Frying Pans, Cooking Tray, Quilts, Rugs, Wii System, Blue Rays, 2003 Holiday Vision Barbie, Pez, Christmas Items, New Ladies Dress Shoes, Designer Sunglasses, Gold / Silver Jewelry, 6 Foot tall Windmill, Table Hockey Game, Radio Flyer Tricycle
Collectibles: Depression, Coke Trays, Antique Wood Planes, Tin Toy Drum, Coke Cola Phone, Team Canada Jacket, Toronto Maple Leaf Jacket, Royal Doulton Mugs, Hat Badges, Several Full Sets Non Player Cards (Star Wars, Comics, Back to the Future, Dick Tracy, Desert Storm) Comic Books, Vinyl Records, Gary Cheevers Picture with Autograph.
Hockey Cards: 6 TIM HORTON CARDS, George Armstrong, Gerry McNeil, Unperforated 1965 – 66 Coca Cola TML set
Tools: 5HP 30 Gallon Air compressor, Feather Light Weed Eater, Chainsaw, Chisels Chain Saw Sharpening Tools,
Coins / Currency: Large Lots Silver Nickels, Coin Sets, 1948 50 Cent, EXTREMELY RARE "FAR 2" 5 Cent Piece, 1891 1 Cent LDLL ICCS VF30, 1919 1 Cent ICCS MS 60, 1934 50 Cent Piece 1936 Silver Dollar. Many More!!