Live Auction – Monthly Tools, Trades, Auto Parts, Industrial, Commercial & More!
Tuesday February 27th 2018 - 6:00 pm
Wednesday February 28th 2018 - to 11:30 pm

Unit #6, 3620B Laird Road
Mississauga, Ontario L5L 6A9
Canada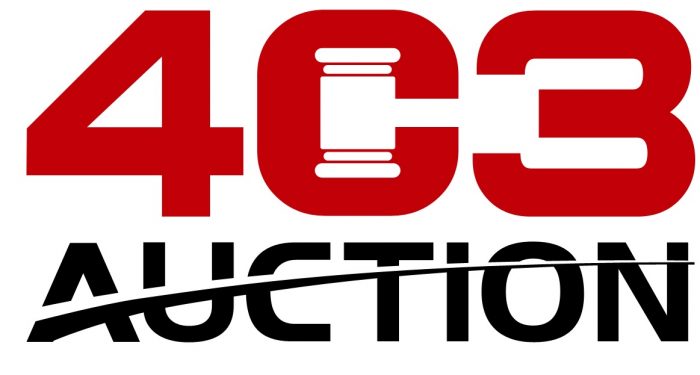 Live Auction – Monthly Tools, Trades, Auto Parts, Industrial, Commercial & More!
Starts Tuesday, Feb. 27th 6:00pm

 

– 11:30pm EST!
For those of you have missed our monthly tools, trades and auto parts sale its back! …We are going to try running it on the 4th Tuesday of every month. We are hoping that this new structure will allow us to continue having this themed sale moving forward
The fourth Tuesday of each month features all the Tools, Trades, Auto Parts, Sled and ATV parts, Tires, Home improvement items, Electrical, Plumbing, and industrial items that have come in over the past month. We also have 1 ring of our usual goodies like TV's, electronics, Small appliances, Household, Coins, Jewelry and more.
Doors open at 5PM and the Auction starts at 6PM … 2 Auctioneers selling all evening long!
Typical items found in this sale include;
Automotive Related: NEW Truck and Auto Tires, Auto parts of all kinds for Cars trucks to include engine parts, performance parts, Tires, Rims, Brakes, Shocks, struts, exhaust, Classic car parts, Bearings filters, Lubricants, Accessories, Bed liners, bush bars, Step rails, Grills, chrome, Tool Boxes, Radiators, Mud Flaps, Large Truck Parts and accessories, Spark Plugs, Head Lamps, light kits, Etc.
ATV, Motorcycle, Boating and Snowmobile parts and Accessories related: Parts and accessories of all kinds, tires, filters, speciality parts, lubricants, chains, brakes, Rims, hunting racks, plows, winches, carbide runners, tracks, helmets, clothing, performance parts, exhaust, suspension, skis, motor parts of all kinds and more!
Tools: Wide variety of new hand tools, power tools, speciality tools, saws, Drills, Breakers, Carbide inserts, tooling, CNC tools, Sanders, Bits, Blades, Quality name brands every sale!
Trades (HVAC, Electrical, Plumbing): Wide variety of supplies to the trades. Regular items include; thermostats, Cables and Rolls of Wiring, valves, tubing, panels, breakers, PLC and automation, safety curtains, AC, Fire Alarm Panels, Fusers, Testers, Plumbing parts and supplies, faucets, bathroom supplies, Light fixtures, heaters, etc.
MISC: Farm supply, tractor parts, Hydraulic pumps and motors, electric motors, gear drives, reducers, safety gear and clothing, work boots, gloves, safety glasses, respirator systems, All varieties of protective gear and clothing, Blowers, Industrial parts and items plus much much more!
THIS A SMALL SAMPLING OF SOME OF THE TYPICAL ITEMS YOU WILL FIND IN THIS SALE, BE SURE TO JOIN OUR MAILING LIST OR TWITTER FEED FOR UPDATES AND CHECK THE PHOTO GALLERY THE DAY BEFORE THE SALE FOR GALLERY UPDATES!
Terms: Visa, Mastercard, Interac, Cash, Standard 10% Buyers Premium applies
**All though we try to ensure our advertising is accurate and error free from time to time mistakes are made. Therefore all advertising is subject to additions and deletions prior to sale time.
Unit #6, 3620B Laird Road
Mississauga,
Ontario
L5L 6A9